An octagonal building ideal for where space is at a premium.  The Bromley has 4 fixed, arch-top windows and a matching fully-glazed door.  The windows and door are plain glass as standard but can be supplied leaded as an optional extra if preferred.
Supplied with a felt roof as standard, a cedar slatted or felt tile roof can be specified as an optional extra.  The Bromley comes with black antique-style door furniture with a 3-lever lock and 2 keys.
The Bromley comes in one size only - 6ft x 6ft.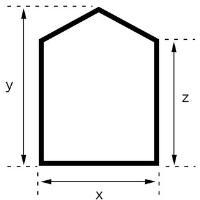 DIMENSIONS EXPLAINED
x :Building width excluding roof overhang (roof overhang is approx. 8cm on all sides)
y :Ridge height excluding 3"x 3" bearers (if ordered) and excluding the roof finial
z :Eaves height - where the roof starts to slope upwards, excluding 3"x 3" bearers (if ordered)
One size only 6' x 6'
| | | | | |
| --- | --- | --- | --- | --- |
| 6' wide x 6' deep | 182cm x 182cm | X= 182cm | Y= 273cm* | Z= 202cm |
* excludes 26cm finial on top of roof
Wall cladding – 12mm redwood shiplap tongue & groove
Wall framing – 45mm x 33mm
Floor construction – 12mm redwood tongue & groove
Floor joists – 45mm x 33mm
Door framing – 68mm x 34mm
Doors size – 178cm high x 65cm
Doors aperture – 175cm high x 62cm
Door furniture – black antique-style hinges with matching door handle
Roof felt – standard 20kg green mineral felt
Window including frame - 101cm x 43cm (arch top x4)
Glazing – 3mm horticultural glass
Internal wall height (lowest point) = 200cm
Internal highest point = 250cm
Tanalised Bearers
Prolong the life of your summerhouse by raising it up on tanalised bearers. These 3" x 3" pressure-treated timbers allow additional air circulation under your building thus protecting your floor joists and floorboards during wet weather.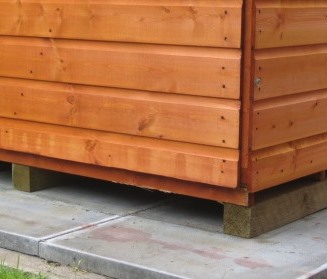 Premium Roof Felt
Our buildings are fitted with standard green mineral felt but you can up-grade to tougher polyester-based green mineral felt on the roof, ideal to prolong the life of your new summerhouse.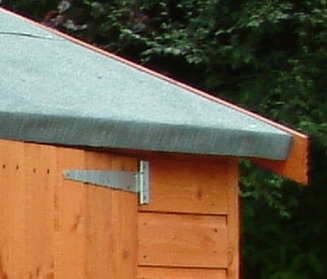 Heavy Duty Floor 18mm
A really popular optional extra, ideal for buildings that are used regularly or if heavy items are to be stored inside. The summerhouses are fitted as standard with a 12mm Tongue & Groove floor.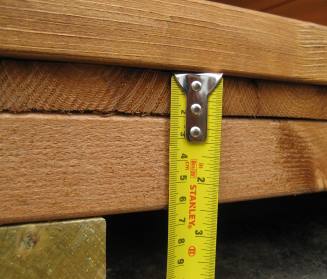 Toughened Glass
This is an ideal optional extra when footballs and garden toys are flying around in the garden! Toughened glass can still break but if it does it breaks into tiny squares rather than sharp shards. This is more of a safety feature rather than a security feature. 3mm glass is fitted as standard.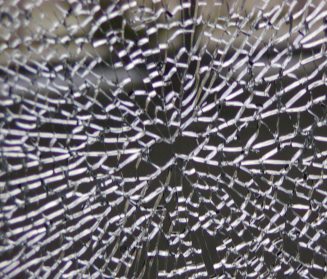 Spray Painted Buildings
Your new summerhouse can be spray-painted in a range of 18 different colours. The building gets factory dipped in the standard way; it will then receive 2 coats of Teknos spray paint to give it a beautiful finish. You can have the building painted all in one colour or choose a primary colour for the main body of the summerhouse and a secondary colour for the doors, windows and fasciae. A 125mm touch-up tin of your chosen colour(s) is supplied with the building.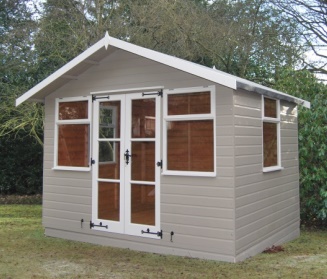 Tanalised Buildings
To complement our range of factory dip-treated and spray-painted buildings we offer a tanalised timber option using genuine Tanalith product which gives an anti-fungal rot guarantee of 15 years. We strongly recommend having the optional 3x3 Tanalised Bearers when specifying a Tanalised Summerhouse. N.B. Tanalised buildings still need a coat of timber treatment annually to protect from the elements.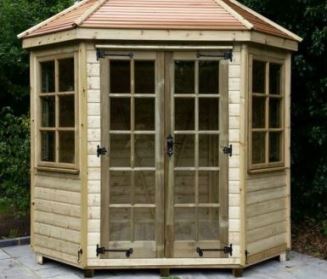 Heavy Duty Shelving
3 tiers of 18" deep shelves can be fitted into most buildings at a height / length to suit you. Supplied un-treated, installed at the same time as your new building.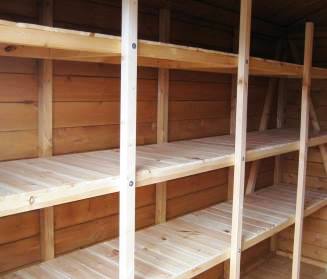 Building Made To Go Through Doorway
Most summerhouses, when manufactured in the standard way have components that will not fit through a doorway with restricted height clearance. These larger buildings can be manufactured in smaller components if necessary if access to the garden is an issue.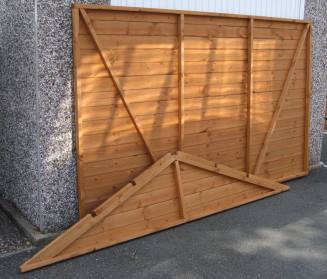 Felt Roof Tiles
Available in 4 different colours, this is a popular addition for playhouses and summerhouses but is also available on sheds. Colours available are – Black, Red, Green or Brown.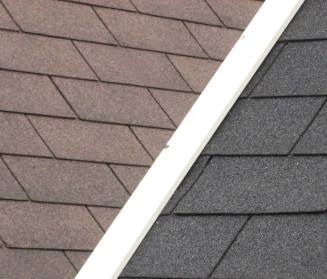 Cedar Slatted Roof
A lovely addition, cedar-clad roofing slats will enhance the appearance of any building. The roof is felted as standard underneath the cedar slats.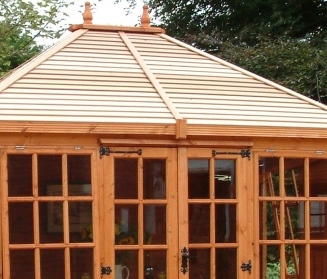 Shiplap Wall Cladding 18mm
Standard wall cladding is 12mm thick but you can upgrade to 18mm thick premier wall cladding if required.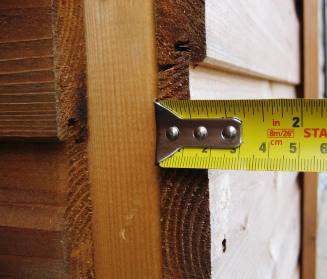 Extra Height
Increase the height of your building as required by specifying additional boards in the walls.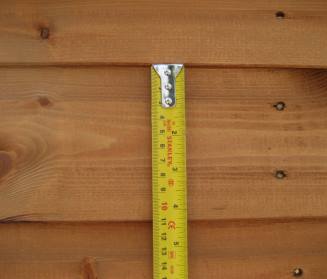 Jig Alteration
If a non-standard sized building is required then a jig alteration will be charged. For example a 10x9 summerhouse will be charged as a 10x10 plus a jig alteration charge. This is also chargeable for non-standard door and window positions.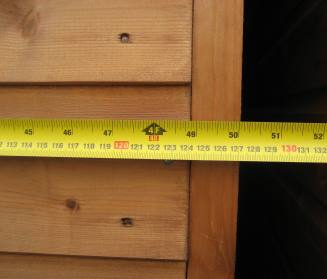 Additional Paint
For spray-painted buildings additional paint can be ordered.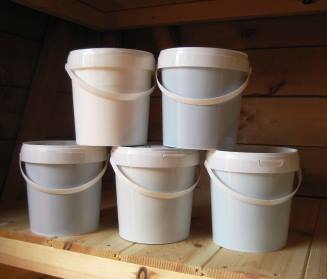 There are three delivery postcode areas for this building, please find below a postcode key.
Column A postcodes are priced as per website, prices include delivery and installation.
Column B postcodes carry a £150 delivery charge, prices also include delivery and installation.
Sorry we do not deliver and install to postcodes in column C. (Collection from our showsite is available however, please email to enquire.)
| | | |
| --- | --- | --- |
| A | B | C |
| Price as per website | Website price plus £150 | Sorry we do not deliver to: |
| B | AL | BB, BD, BH, BN, BR |
| CH | BA | CA, CF, CM, CO, CR, CT |
| CV | BL | DA, DH, DL, DT |
| CW | BS | E, EC, EN, EX |
| DE | CB | FY |
| DY | DN | GU |
| GL | HD | HA, HG, HU, HX |
| HR | HP | IG, IP |
| LE | L | KT |
| LL11-34, 40, 41, 51, 54-78 | LD | LA, LS |
| MK | LL35-39, 42-49, 52-53 | ME |
| NG | LN | N, NE, NR, NW |
| NN | LU | PL, PO, PR |
| OX | M | RH, RM |
| S | NP | SA, SE, SM, SO, SR, SS, SW |
| SK | OL | TA, TN, TQ, TR, TS, TW |
| ST | PE | UB |
| SY1-22 | RG | W, WC, WD |
| TF | SG | YO |
| WA | SL | SCOTLAND |
| WR | SN | IRELAND |
| WS | SP | ISLE OF WIGHT |
| WV | SY23, 24, 25 | ISLE OF MAN |
| | WF | CHANNEL ISLANDS |
| | WN | |
What is the delivery lead time?
The current lead time is approx. 4 weeks, having a spray-painted building adds an extra week to the waiting time.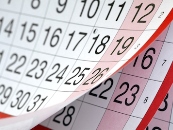 What is included in the price?
All prices include delivery, installation and VAT. Delivery restrictions may apply; see the Delivery Information tab for more details.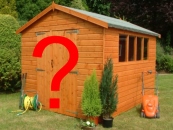 Can you provide an installation service?
Yes, it is included in the price. There are sometimes discounts available for delivery only.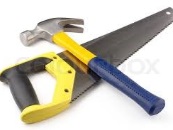 Has the timber on my new summerhouse been treated?
Yes the buildings are fully submerged in the dip-tank at the factory. They are treated with a Protek water-based treatment product in 'Red Cedar' colour. We recommend that the buildings are further treated with a quality timber treatment on an annual basis.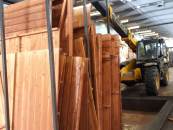 What base do i need for my new summerhouse?
A flat, level slab or concrete base, the same size as the building as a minimum or ideally, slightly larger. Take care when laying a base near to a boundary fence or wall, please bear in mind that all buildings have side and rear roof overhang. If you need to know the overhang dimensions please ask for details. Wooden decking also makes an ideal base providing it is flat, level and of sufficient size.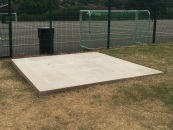 What kind of access do i need into my back garden?
Please consider the dimensions of your summerhouse when ordering. Most summerhouses require 8ft height access for some of the sections to be carried to the base. We do not take buildings over garage roofs, high fences, walls etc. If necessary, buildings can be custom made in smaller components so they can fit through a restricted access; this carries a 12% surcharge.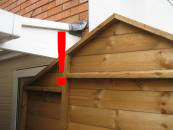 Does my new summerhouse come with a timber floor and roof felt?
Yes it does. All of our summerhouses come with a 12mm tongue & groove floor and standard green mineral felt. These can be up-graded to an 18mm T&G floor and premium polyester roof felt if you wish. An upgrade to felt roof tiles is quite popular on summerhouses and playhouses.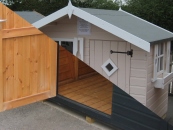 Is a tanalised summerhouse maintenance-free?
No it's not. A tanalised building will still require on-going treatment, probably not as much maintenance and care will be required compared to the standard dipped treatment though. Our tanalised buildings are made from timber that has been pressure-impregnated with the chemical 'Tanalith E', also known as the tanalising process. This gives the timber an anti-fungal rot guarantee but the timber will still need to be protected from inclement weather, ideally once a year with a good quality timber treatment.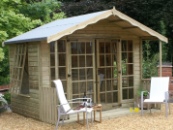 Are the summerhouse dimensions internal or external?
The dimensions given are external and in most instances are full Imperial measurements. When measuring, please allow for roof overhang.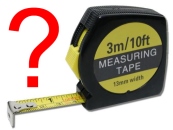 What are the payment terms for summerhouses?
We take a 15% deposit if the building is ordered in person at our premises and the balance is payable to the installers either in cash, BACS transfer or by credit / debit card. On-line orders are paid in full at the point of order.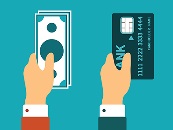 What guarantee do i get with my summerhouse?
12 month guarantee against leakage, door sticking, lock failing etc. As timber is a natural product we recommend that you treat your new building within 3 months of installation and once a year thereafter.
Can you do made to measure buildings?
Yes we can, within reason, as long as the building is square or rectangular. If you require a 9' x 5' for example, please refer to the next standard size up - 10'x 6'. This will give you a rough idea of price. For an exact price, please contact us. We cannot supply buildings with walls that taper from front to back or that do not have 90 degree corners. Non-standard buildings sizes incur a jig-alteration charge.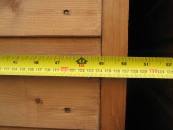 What size vehicle will my building be delivered on?
It will be delivered on a Transit sized, flat bed vehicle.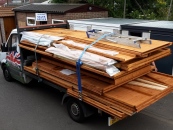 Ways to Buy
Buy online
Configure sizes & optional extras
Call 0121 707 5066
Speak to our friendly sales team
Visit our showroom
Come and see us